Be Active Exercise Physiologist, Matthew Knapman was recently featured in the June 2020 edition of ESSA's Activate magazine for his successful work with Graham Bell  – Australia's oldest competitor in the 2018 Invictus Games

While completing Exercise Physiology services for another client based at at a gym, some contacts passed on Matthew's number to Graham Bell.
Graham had a number of injuries which included a moderate to severe impingement in C6/C7 due to his operational service in the Army.
Matthew began training Graham once a week focusing on improving overall fitness, and on increasing strength and endurance to complete full body movements. Due to his extensive injuries, a focus was also placed on core and hip stability as well.
Matthew also wrote a program for Graham to complete independently which Graham was able to accomplish successfully.
Read the full ESSA Activate article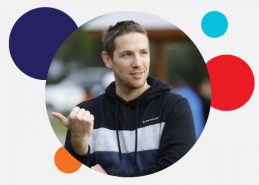 About Matthew
Matthew initially entered the health industry running his own personal training business in 2009. During that time, he was exposed to a number of training methods, however rehabilitation based treatment interested him the most. To support his career journey and passion, he made the decision to undertake a Masters Degree in Clinical Exercise Physiology (Rehab) through Charles Sturt University which he completed in 2014. This allowed him to continue with his passion of helping people with injuries and disabilities.